How big is your team and what kind of projects do you work on most often?
Our headcount is currently slightly over 30, with roughly 4 million EUR of turnover. We work for a few dozen clients of relatively large size.
What does it mean to you to be a Google partner?
We've been a Key premium Google partner for the third year in a row. It's a very important partnership for us – we have access to internal Google know-how, special dates and statistics, trainings, certifications and technologies, which Google is launching on the Czech market. This is why the campaigns we make for our clients really work.

Why did you start using Costlocker?
We wanted to control our projects and their profitability, as well as our people's work and effectiveness.
Did you consider other applications as well?
Yes, we considered Harvest.
What made you decide for Costlocker?
We wanted to support a Czech startup, and were also liked your agency experience that you've translated into the app logic.
Did Costlocker help you solve the problem you started using it for?
Absolutely.
"Costlocker gives us a complete and realistic insight into the operation and financial status of our projects, which makes it a key tool for managing our business. Honestly, I can't really imagine managing a company and its projects without Costlocker."
What challenges are you currently facing?
We're mostly dealing with company growth that results in lower employee effectiveness.
How are you tackling this?
We've halted recruitment for 'non-executive' positions.
How would you describe Costlocker in your own words?
Costlocker is an online tool that lets you keep your business under control. You'll immediately know how you're doing, which clients are worth working for and which only cost you money; which projects bleed you and which keep you in the black; and how effectively your employees are doing their jobs.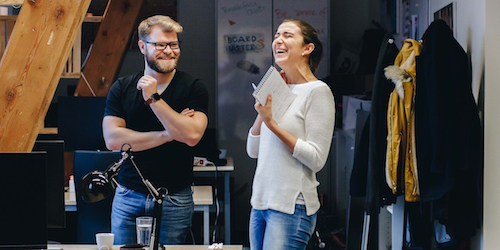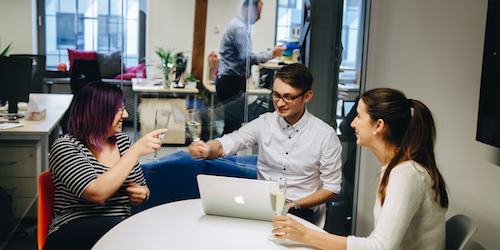 Can you recall any interesting insights in this respect?
Definitely. We used Costlocker data as a guideline for terminating or readjusting our cooperation mostly within small projects, which often require large initial investments we did not realize before. Nowadays we talk a lot about how to change or whether to halt cooperation with large clients that generate interesting revenue, but when looked into, actually make significantly less profit than other, seemingly less interesting brands.
How difficult was it to get started with Costlocker in your company?
Pretty difficult.
What was the hardest part? How did you tackle the problem in the end?
The most difficult thing is to educate your people, so they know tracking is not just a pain in the ass, but a necessary automatic component of their work, and that without tracking, we're essentially blind. We tackled the issue by having the management be an example and track very conscientiously. At the same time, the API enabled us to create reports that show our employees their effectiveness and utilization.
If you were to share a single piece of advice with someone who wants to build a successful agency, what would it be?
Trust your gut, don't be afraid to make decisions and when you start something, be persistent and work at it.